Join us for a time of silence, song and prayer in the Taizé tradition during the season of Lent.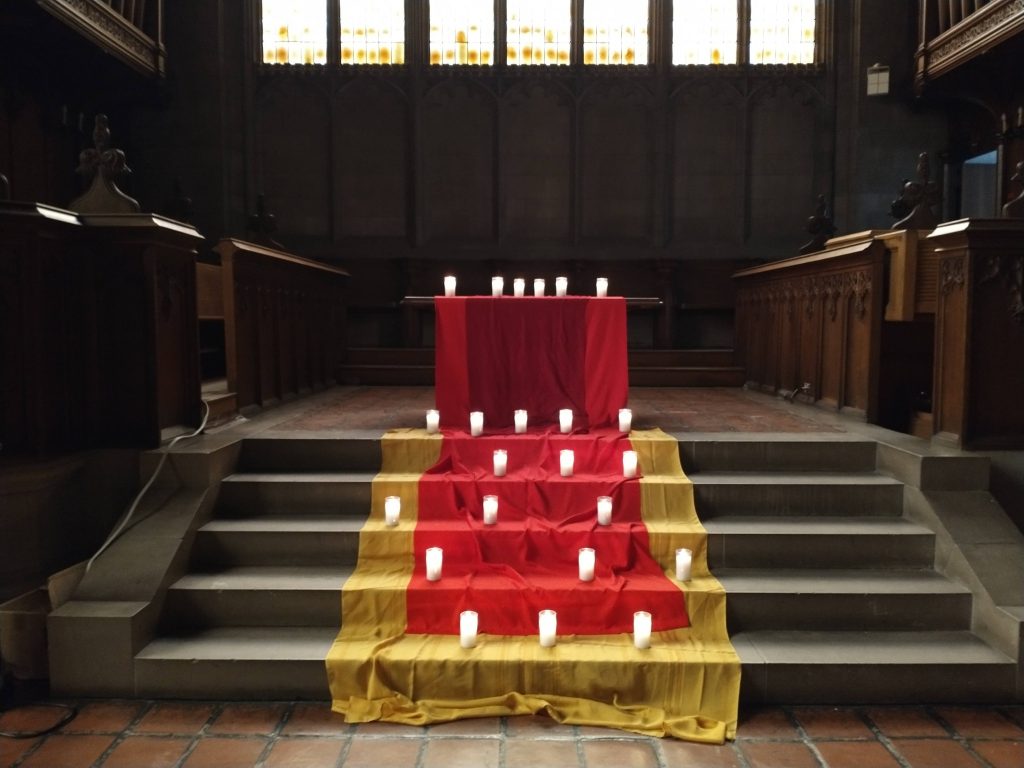 Tuesdays (Feb 28, March 4, 14, 21, 28, April4) from 5 – 6 pm in the Knox College chapel. Due to construction on King's College circle, it is easiest to enter Knox College on the north side door by the parking lot. Please email Brenda Kronemeijer-Heyink for further information.
Co-sponsored by the Ecumenical Chaplaincy at the University of Toronto.