DIRECTIONS
Campus Ministry Phone: 647-854-1318
Address: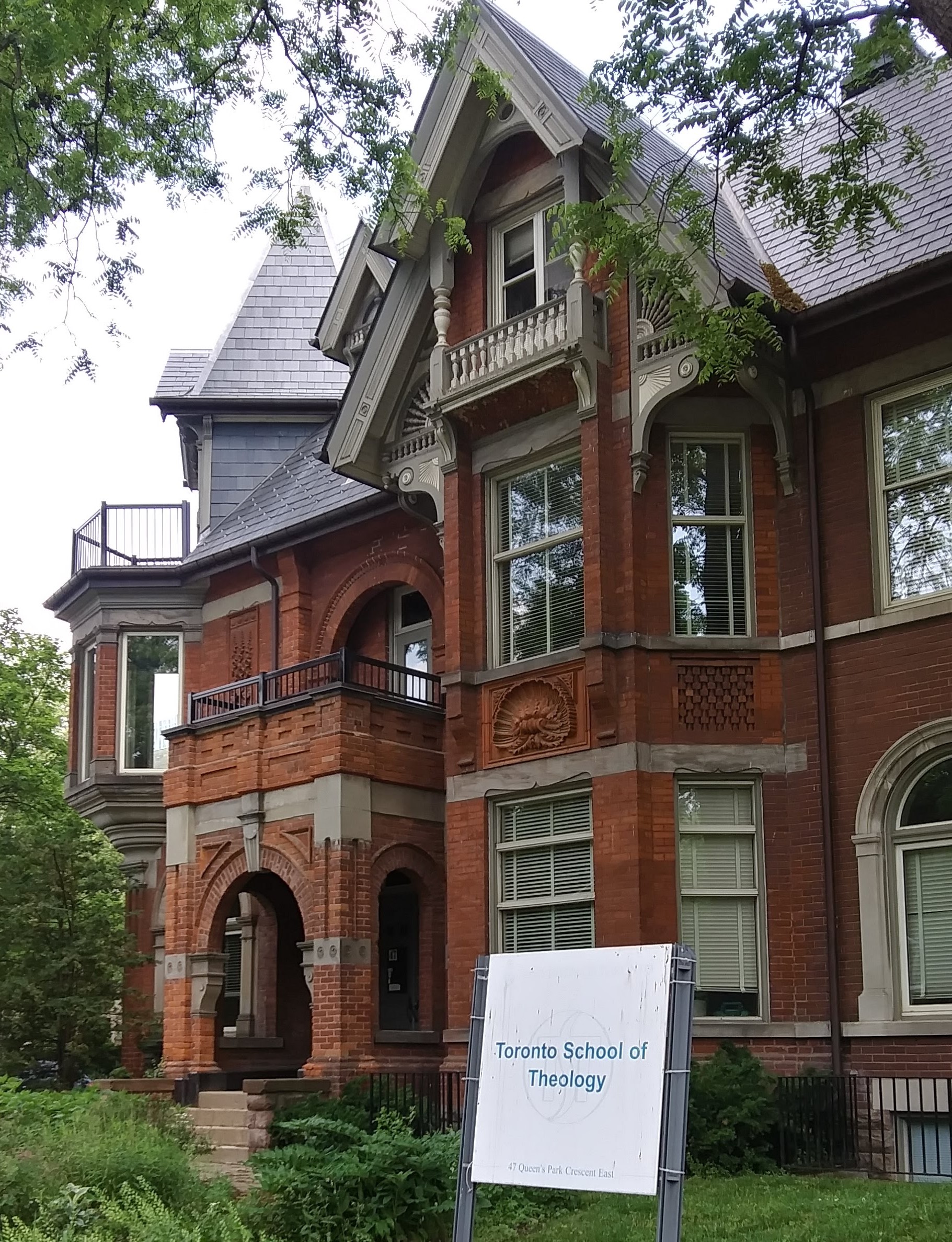 47 Queen's Park Cres E
Toronto, Ontario
M5S 2C3
Click here for Google Map directions to the office.
How to get to the Campus Ministry Office:
The front entrance (off Queen's Park Cres E) is open Mondays through Thursdays from 9:30-4:30 p.m. The office is on the third floor in the northeast corner of the building. (Look for the sign on the door or an open door).
Graduate Christian Fellowship meets on the first floor of the Toronto School of Theology building. Please text someone when you arrive, use the GCF WhatsApp group, or knock loudly on the window on the right side of the front entrance.
How to get to Trinity College Chapel (for Wine Before Breakfast):
From the front entrance (off Hoskin), turn left and the chapel is at the end of the hallway. Enter into the chapel, go down the stairs, and the service is held at the front right of the chapel.
Google maps to Trinity College Chapel.
---
ACCESSIBILITY
The Toronto School of Theology building has a ramp at the back of the building (the parking lot side – beside the wheelchair parking space). Unfortunately, there are no automatic doors, so you will need to ring the doorbell or text someone when you arrive. There is no elevator within the building, but GCF is held on the first floor and there are rooms available on the first floor to meet with a staff member.
Trinity College Chapel has a side entrance where one can avoid using any stairs to enter the building. However, we ask that you let us know ahead of time (via email or texting the ministry phone – 647.854.1318) so that we ensure it's open for you. 
If you have any concerns, then please contact us. Our apologies for not being able to provide spaces where everyone is able to enter the buildings independently.