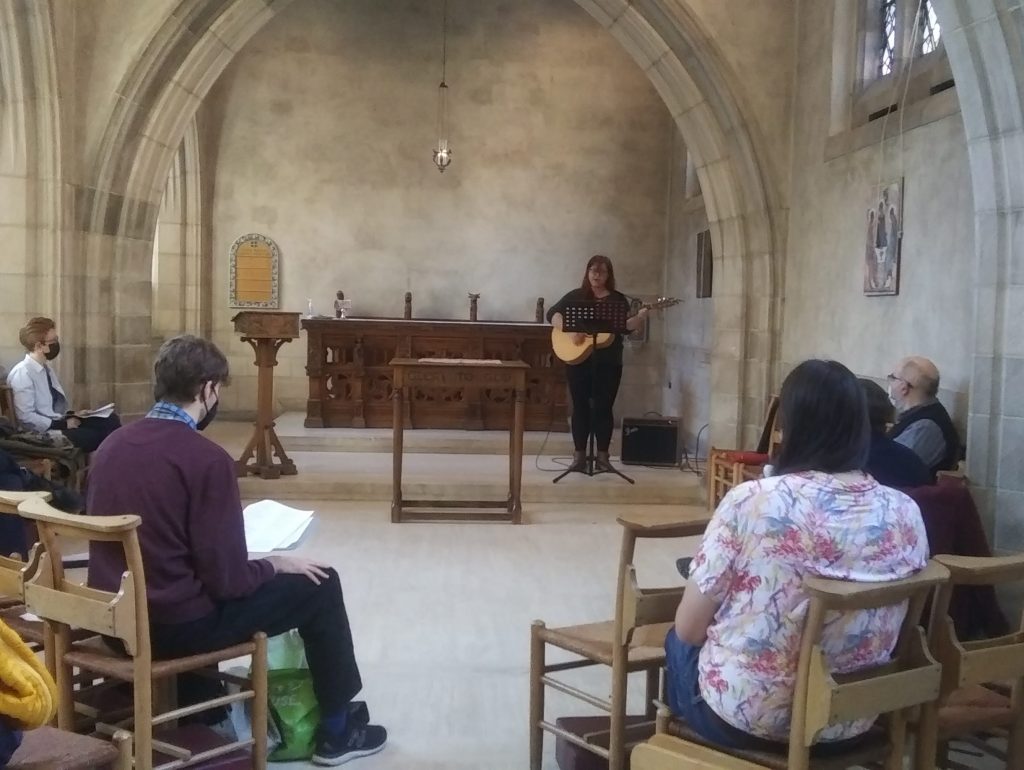 Wine Before Breakfast is a worshipping community of praise and lament, liberated imaginations and radical discipleship.
Wine Before Breakfast is so named for two key elements of our communal life together: sharing in creative liturgy, bread and wine, music, scripture, and prayer through a Eucharist service together in the early hours of the morning, and subsequently sharing breakfast of fresh bread, meat and cheese, fruit, coffee, and tea.
We would love to have you join us for Wine Before Breakfast. Click here to read some of the sermons and prayers from our services or check out our Instagram account for highlights of the services.
---
When and where?
We will be hosting Wine Before Breakfast -style services at 6:30 p.m. on the last Tuesday of the month (May 30, June 27, July 25, August 29). All services are at Trinity College Chapel at 6 Hoskin Ave.
On April 21 we held a special Wine Before Breakfast service in honour of Brian Walsh, which can be watched online.
For more information about the services, please email Brenda Kronemeijer-Heyink or Deb Whalen-Blaize.
---
Stay Connected
Follow our Facebook page or Instagram account, or sign up for our weekly email for more information.
Got questions? Want to connect with someone before you give WBB a try? Email Brenda Kronemeijer-Heyink for more information.