Brian Walsh, Chaplain
Phone: 416-596-2439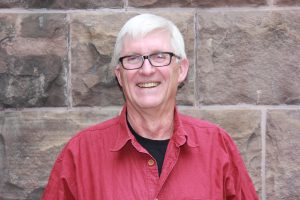 brian.walsh@utoronto.ca
Brian Walsh was on sabbatical from January to June of 2018. Click here to read Brian's Sabbatical Reflections.
For an academic profile of Brian Walsh, together with a list of some of his publications click here.
People, potatoes, prophetic faith and pastoral care. Brian Walsh finds his life somewhere in the mix of these four. When he isn't tending to potatoes, other crops and raising cattle, pigs and ducks at his Russet House Farm home, Brian can be found in deep conversation, shaping liturgy, teaching, or writing. Brian has been with the ministry since 1996 and founded the Wine Before Breakfast community in 2001. He is an adjunct professor of theology at both Wycliffe and Trinity Colleges within the Toronto School of Theology and has authored or co-authored numerous books at the interface of biblical theology and contemporary culture. He is married to Sylvia Keesmaat and they have three children, one daughter-in-law, and one rather amazing grandson. He still can't quite believe that he gets paid for what he does in this ministry.
Geoff Wichert, Chaplain
geoff.wichert@utoronto.ca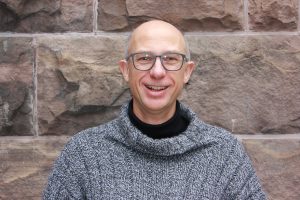 Geoff brings a gregarious, generous and grace filled presence to our ministry. Serving in a permanent half time capacity since 1999, Geoff gives leadership to Graduate Christian Fellowship (there's another "G"), and our Faculty Fellowship. Geoff is an ordained minister in the Mennonite Church of Canada and also works as a data analyst for the Faculty of Engineering. Geoff is available for pastoral support, premarital counselling and good conversation.
Marcia Boniferro, Chaplain
marciaboniferro@gmail.com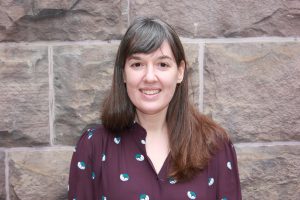 Prayer, presence, playgrounds, poetry. Raised in a Mennonite home, influenced by loving Italian Catholic grandparents, and married to an Anglican priest, Marcia Boniferro finds herself in the Christian Reformed Campus ministry, a member of the staff team since 2012.  A graduate of the Master of Pastoral Studies program at the Toronto School of Theology, Marcia focuses on pastoral relationships within the community while also leading worship, discussions, silent retreats and women's gatherings. With a background in restorative justice, prison ministry and integrating high-risk people into communities, Marcia values walking alongside people longing to engage deeply, safely and meaningfully with the world, their faith and each other. Marcia is married to Andrew Federle, Rector of St. Clement's at Yonge and Eglinton, and long-time preacher and presider at Wine Before Breakfast. They are the parents of two exuberant children, Samuel and Rose.
Carol Scovil, Chaplain
carol.scovil@gmail.com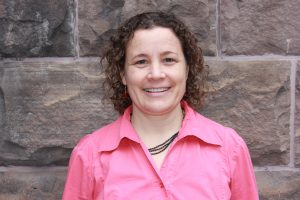 Community, conversation, computers and creation. Carol Scovil has been a member of the GCF community since 2005. Over the years, she transitioned into more of a leadership role, and was delighted to join the staff team in fall 2017. Carol has a PhD in biomedical engineering, and divides her time between GCF, rehabilitation research and working in a clinic that helps people paralyzed from spinal cord injuries access computer and smart phone technologies that are integral to daily life in today's world. Carol spent 16 months working at a rehabilitation hospital in Nepal in 2008-09, and fell in love with the country and people. She returns regularly to Nepal with short-term medical teaching teams. Carol is a lecturer in the Department of Occupational Therapy at the University of Toronto and the Accessibility Advocate at her church. Carol enjoys canoeing, cross-country skiing, deep conversations and being an aunt to her 6 nieces and nephews.
Deb Whalen, Music Director
debwhalen@gmail.com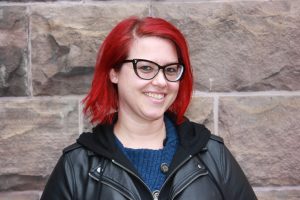 Deb is a diva. Even a divine diva! And we say that in the very best sense of the term. Serving as the music director for the Wine Before Breakfast community for almost ten years, Deb's voice in song at the ridiculously early hour of 7.22am is a voice of comfort and lament, joy and sorrow. A gifted musician and a creative liturgist, Deb is an indispensable member of our staff team. She also serves as the music director and chief liturgist for Church on Tap at Christ Church, Deer Park, and works as Parish Missioner for the Church of the Transfiguration.
Aileen Verdun, Emerging Leader
aileen.verdun@gmail.com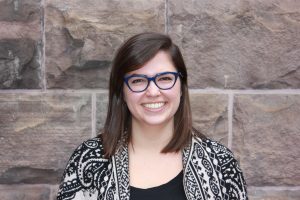 Gardens, grocery shopping, gaming, and grapes (fermented). Aileen Verdun is serving as our Emerging Leader this year, standing in a rich tradition of young leaders who have deepened our community with their skills and gifts. As part of our ministry of hospitality, she spends some of her time grocery shopping and coordinating for various aspects of Wine Before Breakfast. Aileen has been part of the WBB community since the fall of 2016, when she began her studies as a MTS student at Wycliffe College where she is working on a thesis under Sylvia Keesmaat. In the midst of her schooling and being a part of the staff team, Aileen is working to discern her vocational calling for the years ahead. She deeply loves the Wine Before Breakfast community and is thrilled to be a part of the team again this year.