Looking for more information? Send us an email at
uoftcampusministry@gmail.com
and one of our staff team will get back to you!
---
Brenda Kronemeijer-Heyink, Chaplain
brenda.heyink@utoronto.ca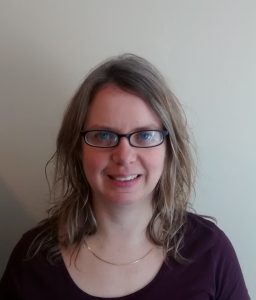 Biking, books, biblical prophecy, and being present with others are the passions that Brenda brings with her into the ministry. She just started working full-time for the ministry and helps lead Graduate Christian Fellowship, Wine Before Breakfast, and the Faculty Fellowship. Brenda is an ordained minister in the Christian Reformed Church and is in the process of finishing up her PhD on the confusing linguistic nature of the book of Ezekiel. Much of her understanding of being present with others was shaped by her time living in an intentional community in the Red Light District of Amsterdam. Brenda enjoys great conversations, especially on the Bible and/or living radically, and is thankful to be providing pastoral support and encouragement to both the GCF and WBB communities. 
Carol Scovil, Chaplain
carol.scovil@gmail.com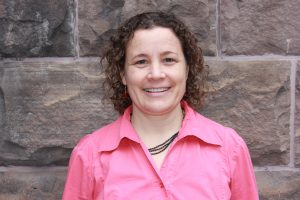 Community, conversation, computers and creation. Carol Scovil has been a member of the GCF community since 2005. Over the years, she transitioned into more of a leadership role, and was delighted to join the staff team in fall 2017. Carol has a PhD in biomedical engineering, and divides her time between GCF, rehabilitation research and working in a clinic that helps people paralyzed from spinal cord injuries access computer and smart phone technologies that are integral to daily life in today's world. Carol spent 16 months working at a rehabilitation hospital in Nepal in 2008-09, and fell in love with the country and people. She returns regularly to Nepal with short-term medical teaching teams. Carol is a lecturer in the Department of Occupational Therapy at the University of Toronto and the Accessibility Advocate at her church. Carol enjoys canoeing, cross-country skiing, deep conversations and being an aunt to her 6 nieces and nephews.
Aileen Verdun, Transitional Pastor
aileen.verdun@gmail.com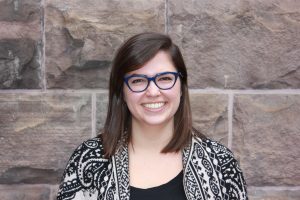 Farming, food, family, and friends. Aileen Verdun is serving as the Transitional Pastor for Wine Before Breakfast from August to December of 2020, providing pastoral and liturgical leadership during Brenda Kronemeijer Heyink's transition into the community as the new Campus Minister. Aileen first came to WBB in the fall of 2016, joined the staff team the following year as the Emerging Leader, and stayed in that position until the winter of 2020. While working with the Campus Ministry, Aileen completed her MTS through Wycliffe College with a focus on Agrarian Theology. When Aileen isn't shaping liturgy or connecting with the WBB community, she can be found farming at The Common Table urban farm, baking bread, or playing video games.
Deb Whalen-Blaize, Music Director
debwhalen@gmail.com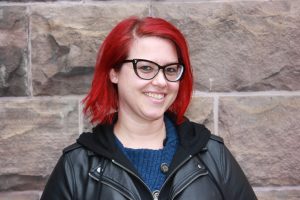 Deb is a diva. Even a divine diva! And we say that in the very best sense of the term. Serving as the music director for the Wine Before Breakfast community since 2010, Deb's voice in song at the ridiculously early hour of 7.22am is a voice of comfort and lament, joy and sorrow. A gifted musician and a creative liturgist, Deb is an indispensable member of our staff team. She also serves as the music director and chief liturgist for Church on Tap at Christ Church, Deer Park, and works as Parish Missioner for the Church of the Transfiguration.
Geoff Wichert, Chaplain
geoff.wichert@utoronto.ca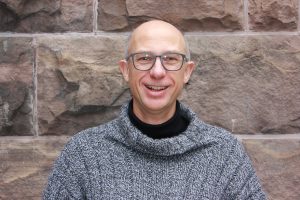 Geoff brings a gregarious, generous and grace filled presence to our ministry. Geoff is an ordained minister in the Mennonite Church of Canada and also works as a data analyst for the Faculty of Engineering. Serving in a part time capacity since 1999, Geoff is available for pastoral support, premarital counselling and good conversation.
Hana Suckstorff, Emerging Leader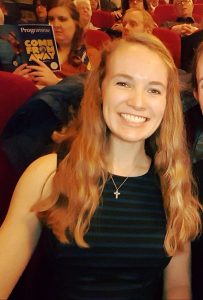 Hana is a professional nerd, and not just about school. Currently writing a dissertation on religious conversion in sixteenth-century Italy, she has been an active member of Graduate Christian Fellowship since fall 2016. As Emerging Leader for the 2020-2021 year, she will lead efforts to address systemic racism within and without the CRC campus ministry community. When not dissertating, she volunteers with restorative justice ministries through the Mennonite Central Committee Ontario and sings with Univox Choir as she works toward her dream of moonlighting as a backup singer.